Siria
Details

Category: Siria
Published on Friday, 27 September 2013 03:34
Written by NENA-News
La metà sono bambini, spiega Save The Children. Il conflitto ha fatto crollare il sistema produttivo. Prezzi raddoppiati e insufficienti aiuti umanitari.
24 settembre 2013
Bambini siriani rifugiati in Turchia (Foto: AP Photo/Khalil Hamra)
Roma, 24 settembre 2013, Nena News - Quattro milioni di civili - di cui oltre la metà bambini - a rischio di malnutrizione dopo due anni e mezzo di guerra civile: è questo il drammatico bilancio del conflitto siriano, secondo il rapporto pubblicato ieri da Save The Children.
Details

Category: Siria
Published on Wednesday, 25 September 2013 20:01
Written by Gideon Levy
01.09.13
What would happen If Israel were to use chemical weapons? Would the United States also say to attack it? [...] [Israel] has already used weapons prohibited by international law - white phosphorous and flechette rounds against a civilian population in Gaza, and cluster munitions in Lebanon - and the world did not raise a finger. And few words are needed to describe the weapons of mass destruction used by the United States, from the nuclear bombs in Japan to napalm in Vietnam.
Details

Category: Siria
Published on Friday, 20 September 2013 22:23
Written by Juan Cole
Informed Comment, 07/09/2013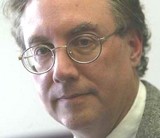 AIPAC doesn't represent the views of most American Jews, who are substantially to its left on politics.            [...]

Read more: American Jews Divided on Syria Strike, Many Oppose AIPAC
Details

Category: Siria
Published on Wednesday, 18 September 2013 18:34
Written by Olga Ambrosiano
La testimonianza di Olga Ambrosiano, cooperante nel campo di rifugiati palestinese di Burj al-Shemali per l'associazione Ulaia
16 settembre 2013
Una casa del campo di Burj al-Shemali (Photo Stefan Christoff - Electronic Intifada)
Beirut, 16 settembre 2013, Nena News - Vivo qui parecchio tempo all'anno, ai bordi del campo di Burj al Shemali e ormai quando mi muovo all' interno del campo c'è chi mi chiama per nome e chi mormora "Assomoud", per farmi capire che mi ha riconosciuto. Prima, mi chiedevano per quale progetto lavorassi, oggi invece mi chiedono i voucher, l'una tantum che alcune organizzazioni internazionali distribuiscono ai profughi dalla Siria.
Details

Category: Siria
Published on Wednesday, 18 September 2013 09:34
Written by Gideon Levy
12.09.13
If not for Russia's intervention, the Tomahawks would already be on the way.

Read more: Spasibo, Moscow, for saving the U.S. from itself and averting war