Dettagli

Scritto da

Barnaby Raine

Categoria: Europa, USA etc....
A Medium Corporation, Jan 19, 2017
Labour Friends of Israel adorns itself in the slogan "For Israel, For Palestine, For Peace" while opponents of BDS on campus proclaim an interest in building "bridges" not "walls". This is hardly Netanyahu's language; he is the man who hurries voters to the polls with nakedly racist warnings that Arabs are voting too while his ministers openly call for genocide against Palestinian mothers who give birth to "little snakes".
Dettagli

Scritto da

Jonathan Cook – Nazareth

Categoria: Europa, USA etc....
The Palestine Chronicle, Mar 8 2016
at least 78 per cent of humanitarian aid intended for Palestinians ends up in Israel's coffers. 

Leggi tutto: How Most Aid to the Palestinians Ends up in Israel's Coffers
Dettagli

Scritto da

NENA-News

Categoria: Europa, USA etc....
Il documento, redatto dall'Ufficio delle Nazioni Unite per gli Affari umanitari, sottolinea come a incidere negativamente sulle condizioni di vita dei palestinesi siano principalmente l'occupazione della Cisgiordania e l'assedio israeliano imposto su Gaza. Critiche anche ad Hamas e all'Autorità palestinese
Roma, 13 giugno 2016, Nena News – La prima causa della sofferenza dei palestinesi è Israele. A sostenerlo è un rapporto dell'Onu dal titolo "Vite Frammentate" pubblicato oggi in inglese, arabo ed ebraico. Secondo il documento dell'Ufficio dell'Onu per il Coordinamento degli Affari umanitari (Ocha), infatti, l'occupazione della Cisgiordania e il blocco imposto dalla stato ebraico su Gaza sarebbero i principali fattori delle "vulnerabilità umanitarie" palestinesi. "Questo mese – afferma David Carden, il capo del ramo palestinese dell'Ocha – i palestinesi entrano nel 50esimo anno da quando è iniziata l'occupazione israeliana. Il [nostro] studio mostra chiaramente quanto sia stato devastante l'impatto di questa situazione [sulle loro vite]".
Leggi tutto: Rapporto Onu: "Israele prima causa della sofferenza palestinese"
Dettagli

Scritto da

Gabriel Schivone

Categoria: Europa, USA etc....
The Electronic Intifada, 20 January 2017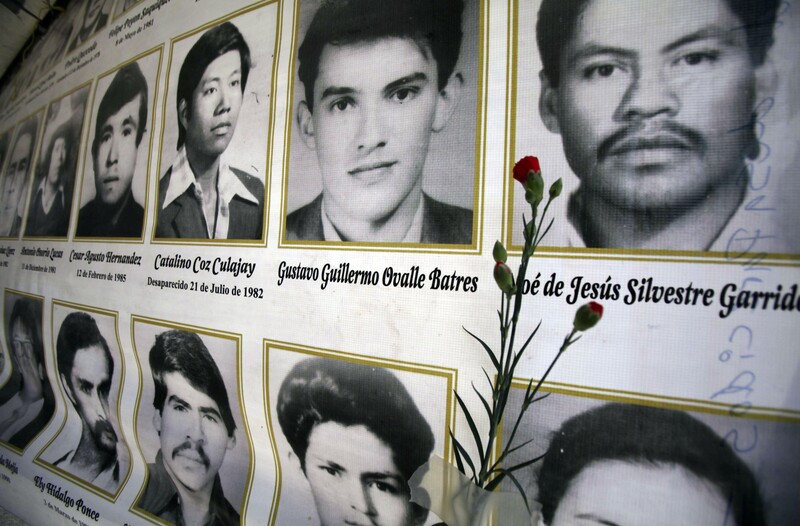 One of the most haunting massacres committed during this period was the destruction of the El Petén district village named Dos Erres. Ríos Montt's Israeli-trained soldiers burned Dos Erres to the ground. First, however, its inhabitants were shot.
Dettagli

Scritto da

Roni Bar

Categoria: Europa, USA etc....
Haaretz, Feb. 10, 2017
Leading contender in French election tells interviewer she won't allow dual citizenships with non-European countries. Asked specifically about Jews and Israel, she said: 'Israel isn't an EU member.'
French presidential election candidate for the far-right Front National (FN) party Marine Le Pen. THOMAS SAMSON/AFP

In a France ruled by the far-right Marine Le Pen, Jewish citizens will be forced to give up their Israeli citizenship, the Front National party leader said on Thursday.
Leggi tutto: Le Pen: French Jews Will Have to Give Up Israeli Citizenship
Sei qui:  

Rubble and dust: 
How EU keeps failing Palestinians