The Electronic Intifada, 22 September 2016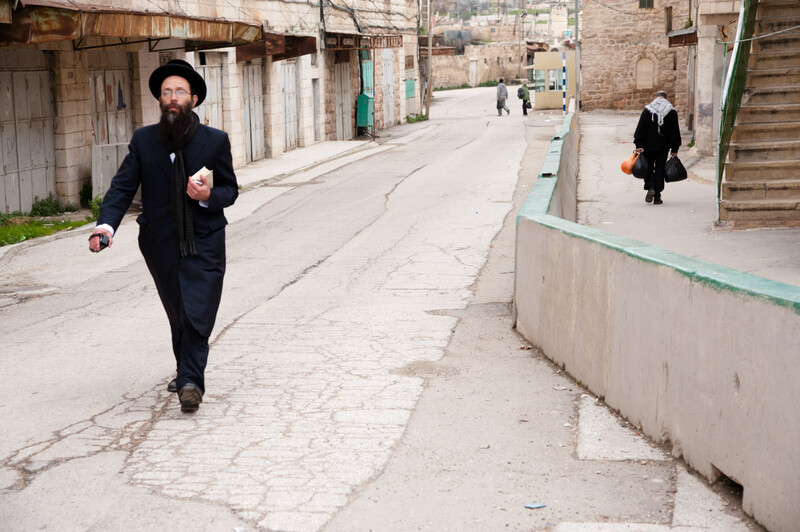 A Palestinian and an Israeli settler walk on opposite sides of a concrete barrier in the occupied West Bank city of Hebron, February 2012.
Ryan Rodrick Beiler ActiveStills
when was the last time anyone heard a complaint from any of the major Orthodox rabbis in Israel — or anywhere else, for that matter — about the Israeli government's systematic theft of other people's property?

[...] Rashi [...] warns that an entire Jewish community can be placed in fear of an enemy attack if its inhabitants keep dishonest weights and measures — that is, if they permit themselves to steal even trifling amounts [....] [H]ow much greater must be the danger to Israelis who participate in the forcible robbery of land and resources from an entire people?