Details

Written by

.

Category: Gruppi ebraici
il Manifesto, 15 maggio 2021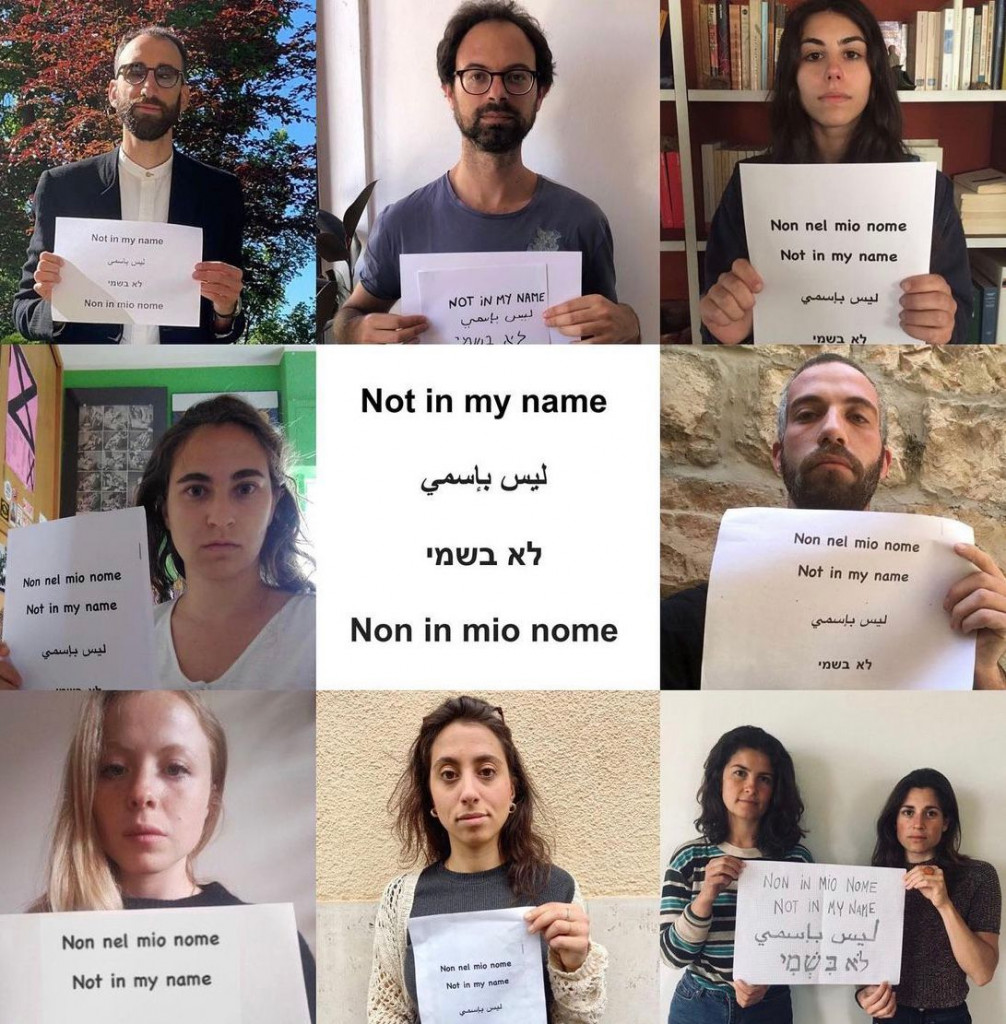 La situazione attuale rappresenta l'apice di un sistema di disuguaglianze e ingiustizie che va avanti da troppi anni: l'occupazione israeliana dei Territori Palestinesi e l'embargo contro Gaza incarnano l'intollerabile violenza strutturale che il popolo palestinese subisce quotidianamente.
Read more: "Not in our names", la lettera dei giovani ebrei italiani
Details

Written by

La Coordination nationale de l'UJFP

Category: UJFP
11 Dec 2020
Depuis 2016, l'UJFP a lancé de nombreux appels à la solidarité pour les paysans de Khuza'a dans le Sud-Est de la Bande de Gaza.
Details

Written by

Super User

Category: Rete-ECO
July 20, 2020
Rete-ECO - the Italian network of Jews against the Occupation - deeply admires B'Tselem's principled position against Israeli atrocities. We stand in support of Palestinians, and with the tiny Israeli opposition to the Israeli occupation.
Details

Written by

Richard H. Schwartz

Category: Dissidenza ebraica
Tikkun, September 21, 2020
the Pentagon and other military groups believe that climate change will increase the potential for instability, terrorism and war by reducing access to food and clean water and by causing tens of millions of desperate refugees to flee from droughts, wildfire, floods, storms, and other effects of climate change.

Read more: Applying Jewish Values to Help Heal Our Imperiled Planet
Details

Written by

Super User

Category: UJFP
23 mai 2020
Subcategories