Details

Written by

Super User

Category: Dissidenza ebraica
Assawra, 2 juin 2021
Ronit Lentin
Professeur honoraire agrégé de sociologie, Trinity College Dublin, Irlande
Contrairement aux gens qui tombent sous le coup de la rhétorique d'apartheid d'Israël selon laquelle le cycle actuel d'hostilités violentes contre les Palestiniens est une réaction au Hamas tirant des roquettes sur les civils israéliens, je maintiens qu'il s'agit d'une nouvelle séquence dans la guerre permanente sioniste contre les Palestiniens.
Details

Written by

Peter Beinart

Category: Dissidenza ebraica
The New York Times, May 12, 2021
the Israeli government and its American Jewish allies insist that Palestinian refugees abandon hope of returning to their homeland.

Read more: Palestinian Refugees Deserve to Return Home. Jews Should Understand.
Details

Written by

EJJP

Category: EJJP

European Jews for a Just Peace (EJJP) is a federation of 12 European Jewish peace groups campaigning in 9 countries throughout Europe against the occupation of the Palestinian Territories by Israel, and against all forms of racism, antisemitism and Islamophobia domestically. EJJP further engages in debates within Jewish communities across Europe on the Israeli Palestinian conflict, and advocates extensively on the European level on issues of Palestinian rights, the Israeli occupation, and on the distinction between freedom of speech on Israel and antisemitism. EJJP was founded in 2002 out of concern for Israelis, Palestinians, and the Jewish communities in Europe.
Details

Written by

.

Category: Gruppi ebraici
il Manifesto, 15 maggio 2021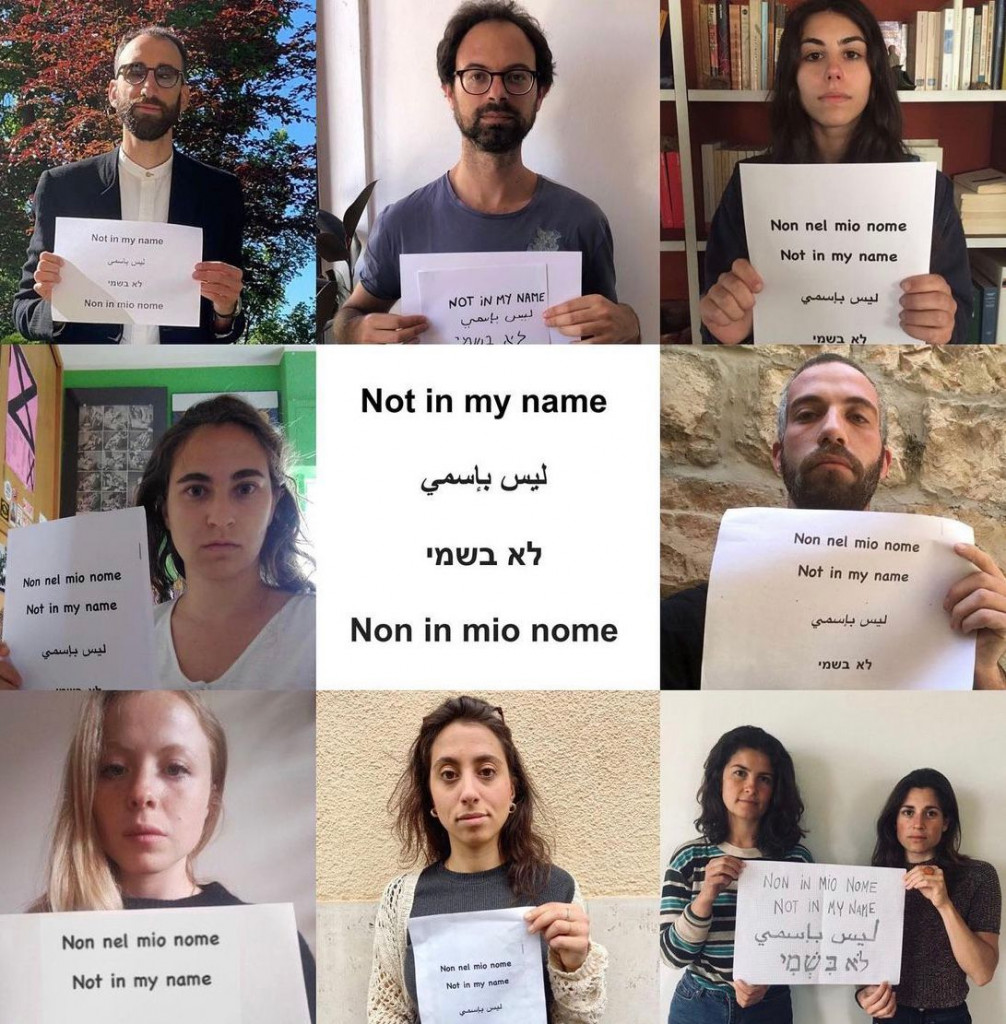 La situazione attuale rappresenta l'apice di un sistema di disuguaglianze e ingiustizie che va avanti da troppi anni: l'occupazione israeliana dei Territori Palestinesi e l'embargo contro Gaza incarnano l'intollerabile violenza strutturale che il popolo palestinese subisce quotidianamente.
Read more: "Not in our names", la lettera dei giovani ebrei italiani
Subcategories