Details

Written by

Judy Maltz

Category: Dissidenza ebraica
Haaretz, Apr. 21, 2017
Americans for Peace Now cancels its annual summer trip: 'We are punished because we believe that the West Bank is not Israel'
 

"Now, because of a law that denies entry to individuals and organizations who publicly support boycotting West Bank settlements, we have to cancel our tour. We, who staunchly oppose any boycotts and sanctions of Israel, who call on our supporters to buy Israeli products and to support Israel, find ourselves being boycotted by Israel. We are punished because we believe that the West Bank is not Israel and because we vociferously oppose the Israeli government's facts-on-the-ground actions to de facto annex the West Bank and by doing so annul the prospects for a two-state solution."

Read more: First Jewish-American group cancels trip to Israel over travel ban against boycott supporters
Details

Written by

Moni Ovadia

Category: Dissidenza ebraica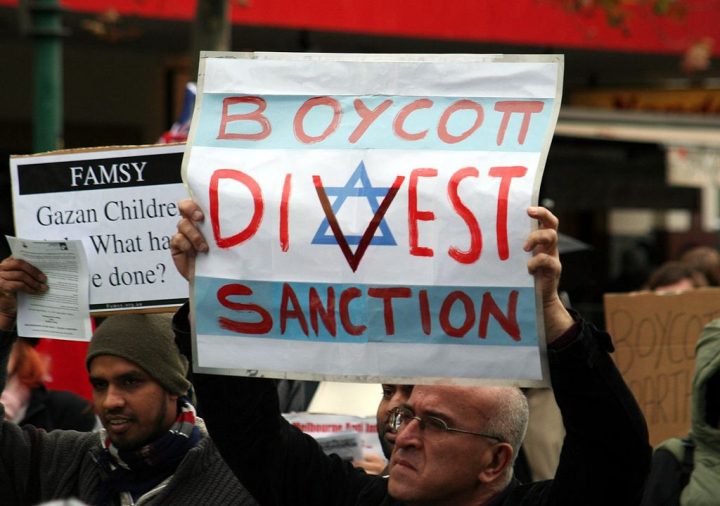 Signor Sindaco, io non mi permetto di chiederle di prendere posizione sul BDS, voglio solo sottoporle un'accorata sollecitazione a non prestarsi a legittimare un uso scellerato e strumentale dall'accusa di antisemitismo o di terrorismo contro BDS.

Read more: Lettera aperta al Sindaco di Milano Sala su BDS e 25 aprile
Details

Written by

Giorgio Forti

Category: Rete-ECO
20 aprile 2017
Per noi, le ragioni di celebrare il 25 Aprile di Liberazione sono le stesse di quelle che abbiamo dichiarate due anni orsono, e che riporto qui in allegato: siamo contro allo sfilare con chi celebra la Liberazione della bandiera dello Stato di Israele, simbolo di oppressione e non di liberazione: oppressione razzista contro il Popolo palestinese che lo Stato di Israele, come riconosciuto da ormai numerosissime dichiarazioni delle Nazioni Unite e di persone amanti di Giustizia, Libertà e Pace, esercita ogni giorno piu gravemente. Mentre onoriamo e ricordiamo con commozione tutti coloro, di ogni nazione ed anche senza appartenere ad alcuna delle Nazioni riconosciute, si sono impegnati in mille modi, fino al sacrificio della vita, per conquistare la libertà di tutti.
Details

Written by

Philip Weiss, Hannah Arendt

Category: Dissidenza ebraica
Mondoweiss, January 1, 2012

Hannah Arendt
And even if the Jews were to win the war, its end would find the unique possibilities and the unique achievements of Zionism in Palestine destroyed [....] The 'victorious' Jews would live surrounded by an entirely hostile Arab population, secluded into ever-threatened borders, absorbed with physical self-defense to a degree that would submerge all other interests and acitvities.

Read more: To Save the Jewish Homeland, 1948 [on the occasion of war in Palestine]
Details

Written by

Giorgio Forti

Category: Rete-ECO
aprile 2017
Caro Cenati,
ti ricordiamo che l'ANPI, di cui sei Presidente Provinciale a Milano, non è una associazione Israeliana, ma della Resistenza italiana.
Subcategories