Details

Written by

Philip Weiss

Category: Dissidenza ebraica
Mondoweiss, March 3, 2017

Panel at J Street on saving Israel from occupation. Tony Klug is second from left. Jessica Montell is at right. Photo from Ben Murane's twitter feed
if Israel does not end the occupation sharply, and if organized Jewish opinion in other countries appears openly to back it, there will indeed almost certainly be a further surge in anti-Jewish sentiment, potentially unleashing more sinister impulses.

Read more: Israel's neverending occupation is bringing 'infamy' to Jews worldwide, making Jewish life...
Details

Written by

Michael Lesher

Category: Jewish Voice for Peace
The Electronic Intifada, 22 September 2016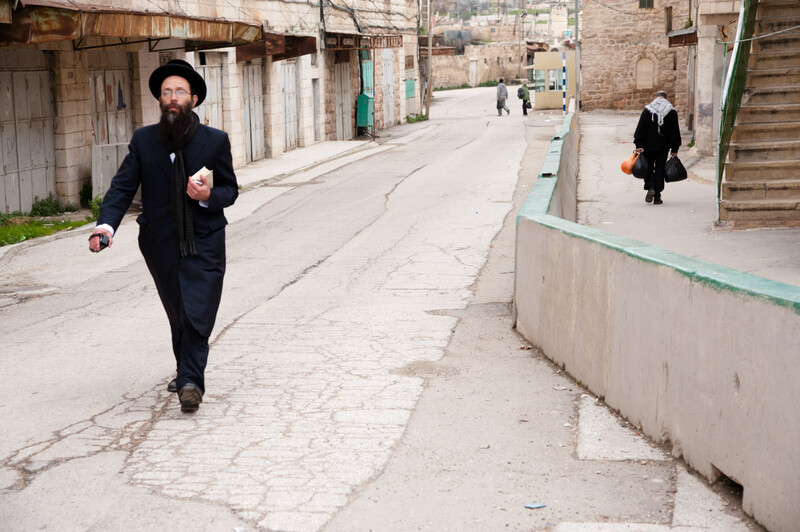 A Palestinian and an Israeli settler walk on opposite sides of a concrete barrier in the occupied West Bank city of Hebron, February 2012.
Ryan Rodrick Beiler ActiveStills
when was the last time anyone heard a complaint from any of the major Orthodox rabbis in Israel — or anywhere else, for that matter — about the Israeli government's systematic theft of other people's property?
Details

Written by

Mira Sucharov

Category: Dissidenza ebraica
Haaretz, Mar. 7, 2017
for some, settlement boycott has been the classic expression of liberal Zionism, leading Peter Beinart to call a settlement boycott a form of "Zionist BDS" when he first laid out his vision for that sort of move.

Read more: Israel's travel ban: How banning settlement boycotters is driving me into the arms of BDS
Details

Written by

Allison Kaplan Sommer

Category: Dissidenza ebraica
Haaretz, Mar. 8, 2017
The statement [this law] makes and the message it sends - that those who so deeply object to the occupation that they choose not to buy settlement products - are no longer welcome to visit, see and experience their country is a drastic shift in Israel's relationship with the outside world.  

Read more: Israel's ugly new travel ban tells the world: Stay away if you don't agree with us
Details

Written by

Robert Cohen

Category: Dissidenza ebraica
Mondoweiss, May 22, 2016
Here's how you explained Zionism in your recent article for the Daily Telegraph.

"…a noble and integral part of Judaism".

Read more: Thank you, Chief Rabbi. Now I know: Judaism is to blame for the Nakba
Subcategories