Details

Written by

Allison Kaplan Sommer

Category: Dissidenza ebraica
Haaretz, Mar. 8, 2017
The statement [this law] makes and the message it sends - that those who so deeply object to the occupation that they choose not to buy settlement products - are no longer welcome to visit, see and experience their country is a drastic shift in Israel's relationship with the outside world.  

Read more: Israel's ugly new travel ban tells the world: Stay away if you don't agree with us
Details

Written by

Mira Sucharov

Category: Dissidenza ebraica
Haaretz, Mar. 7, 2017
for some, settlement boycott has been the classic expression of liberal Zionism, leading Peter Beinart to call a settlement boycott a form of "Zionist BDS" when he first laid out his vision for that sort of move.

Read more: Israel's travel ban: How banning settlement boycotters is driving me into the arms of BDS
Details

Written by

Daniel Sieradski

Category: Dissidenza ebraica
Jewschool, February 14, 2017
For the last decade, all-out war has been declared on anti-occupation Jews in the U.S. by the organized Jewish establishment. Everyone from J Street leftwards has been shunted aside — quite forcibly pushed out of the Jewish communal tent for violating the so-called "communal consensus" on Israel.

Read more: The Two State Solution is Dead and American Jews Killed It
Details

Written by

Robert Cohen

Category: Dissidenza ebraica
Mondoweiss, May 22, 2016
Here's how you explained Zionism in your recent article for the Daily Telegraph.

"…a noble and integral part of Judaism".

Read more: Thank you, Chief Rabbi. Now I know: Judaism is to blame for the Nakba
Details

Written by

Robert A. H. Cohen

Category: Dissidenza ebraica
Jews for Justice for Palestinians, February 14th, 2017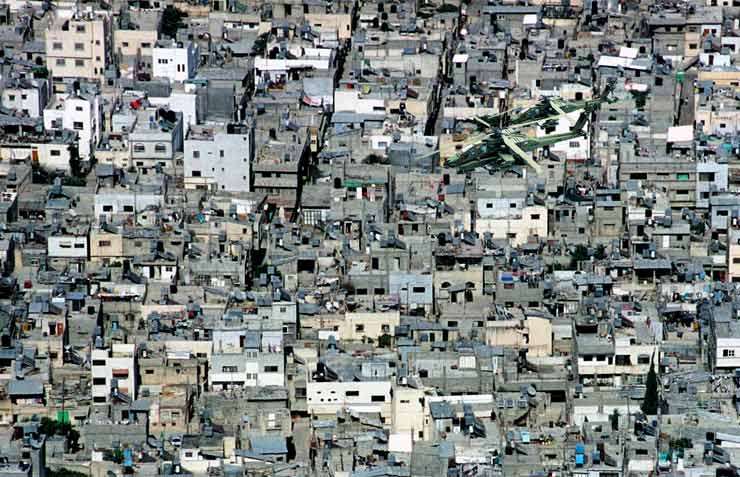 Many thousands of Palestinians live in refugee camps dotted around the Arab countries of the MidEast, including Gaza and the West Bank. Balata [above] is in the West Bank and one of the larger ones.
"As Jews, we welcome refugees" (unless they're Palestinian).
Writing from the Edge, Patheos
February 11, 2017
And it's all down to a collective Jewish denial that's now in its 69th year.
Subcategories