Details

Written by

Robert A. H. Cohen

Category: Dissidenza ebraica
Jews for Justice for Palestinians, February 14th, 2017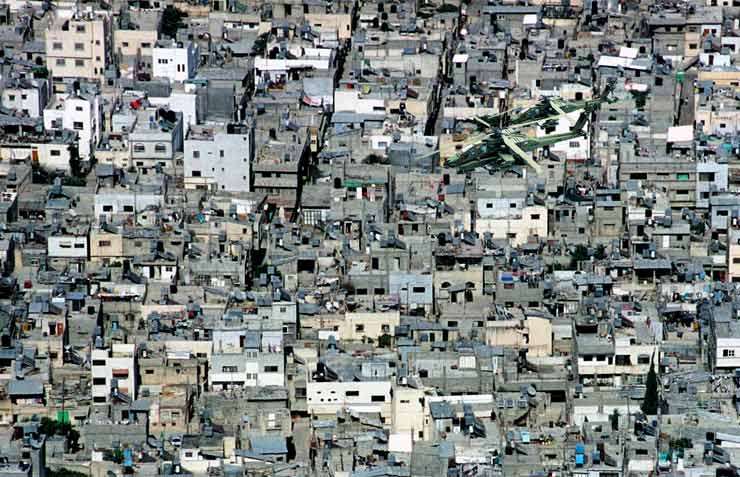 Many thousands of Palestinians live in refugee camps dotted around the Arab countries of the MidEast, including Gaza and the West Bank. Balata [above] is in the West Bank and one of the larger ones.
"As Jews, we welcome refugees" (unless they're Palestinian).
Writing from the Edge, Patheos
February 11, 2017
And it's all down to a collective Jewish denial that's now in its 69th year.
Details

Written by

Philip Weiss and Adam Horowitz

Category: Dissidenza ebraica
Mondoweiss, March 8, 2016
Most Israeli Jews want to expel Palestinian citizens of Israel from the country. And overwhelmingly, those Palestinian citizens say that the United States is too supportive of Israel.
Read more: Most Jews want to expel Palestinians — Pew's ugly portrait of Israel
Details

Written by

Taly Krupkin

Category: Dissidenza ebraica
Haaretz, Mar. 10, 2017
NEW YORK - Dozens of prominent Jewish scholars worry they won't be able to visit Israel anymore, citing a new law entitling the government to deny entry to supporters of boycotts against the country or its settlements in occupied territory. Meanwhile, only days after the passing of the new law, more than 100 Jewish studies scholars have signed a letter in which they threaten to refrain from visiting Israel in protest.
Read more: Israel's travel ban backlash: Over 100 Jewish studies scholars threaten to not visit Israel in...
Details

Written by

Super User

Category: UJFP
February the 11th, 2017
JOINT STATEMENT
European solidarity !
The issue of islamophobia, which mobilizes us in Europe, was brutally re-activated in North America, at an unexpected scale. Surrounded by pro-Israeli anti-Semites, Donald Trump signed on January 27th the shameful Muslimban decree forbidding the entry into the United States of nationals from Muslim countries considered globally as potential terrorists. At the same time, he gave full rein to his Israeli ally by approving colonization and considering moving the US Embassy to Jerusalem.
Subcategories