Details

Written by

Ilan Baruch and Alon Liel

Category: Opposizione israeliana
GroundUp, 8 June 2021
Sharon expressed great interest in South Africa's bantustan project [....]

The bantustans of South Africa under the apartheid regime and the map of the occupied Palestinian territories today are predicated on the same idea of concentrating the "undesirable" population in as small an area as possible, in a series of non-contiguous enclaves. By gradually driving these populations from their land and concentrating them into dense and fractured pockets, both South Africa then and Israel today worked to thwart political autonomy and true democracy.
Details

Written by

Ali Abunimah and Tamara Nassar

Category: Politiche israeliane
The Electronic Intifada, 19 May 2021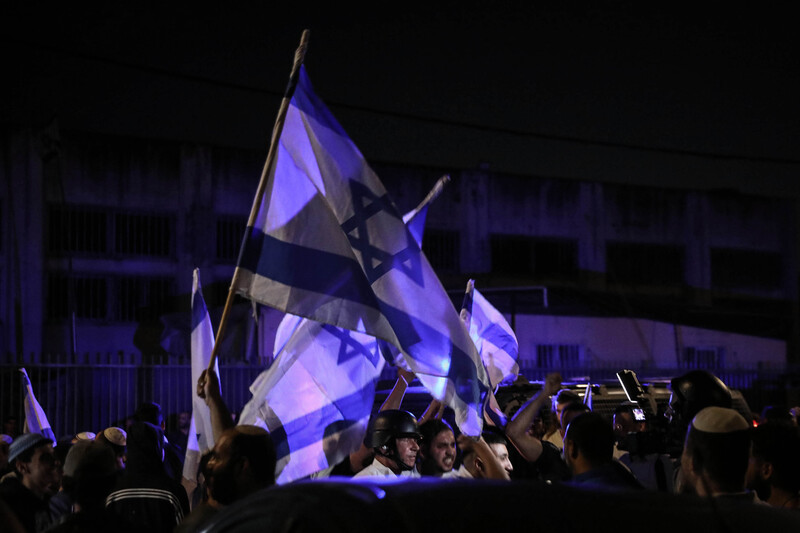 Israeli Jewish extremists wave Israeli flags amid a night-time curfew in the central city of Lydd.
Oren Ziv Picture-Alliance/DPA
Israeli Jewish extremists used instant messaging services to organize armed militias to attack Palestinian citizens of Israel.
Read more: "Today we are Nazis," says member of Israeli Jewish extremist group
Details

Written by

Joseph Andras

Category: Europa, USA etc....
Assawra, mai 31, 2021
une image faisait le tour du monde : Arafat tendant la main à Rabin sous l'égide de Clinton. On connaît la suite : au moment des accords d'Oslo, on comptait environ 120 000 colons en Cisjordanie ; deux décennies plus tard, ils ont plus que triplé.
Details

Written by

Super User

Category: Gaza
Haaretz, May 25, 2021
This piece is being written on the assumption that they are not stupid. That the leaders of this most Jewish state know and mean what they are doing when they torture Gaza's Palestinians, thus turning Mohammed Deif and Abu Obeida into national heroes. Even before the pitiable victory rejoicing had subsided in Gaza, Defense Minister Benny Gantz promised its residents more suffering of the kind that Israel excels in causing, no less than it excels in post-modern military attacks.
Details

Written by

Branko Marcetic

Category: Europa, USA etc....
Jacobin, 26.05.2021
The Western media discourse gets it all wrong. Israel is not at risk of becoming an apartheid state — it already is one.
Subcategories