Details

Written by

Haidar Eid, Ayah Abubasheer

Category: Gaza
al Shabaka, July 13, 2017
Though the Strip uses four different sources of energy, it receives a mere 30 percent of its energy needs. On June 12, Israeli Prime Minister Benjamin Netanyahu's government cut electricity supplies even further, leaving two million people with only four daily hours of power. On June 20, Israel responded to Abbas's request that power be cut even further, and slashed electricity to only two hours daily. With such punitive measures from the PA, along with its recent cut of Gaza employees' salaries by between 30 and 70 percent, Abbas is hoping that the Strip's bone-tired population will revolt against Hamas.

Read more: Gaza is Headed for a Deeper Political and Humanitarian Crisis
Details

Written by

Amira Hass

Category: Gaza
Haaretz, Aug 23, 2017
the early retirement announcement is a means of pressuring Hamas.

Read more: PA sanctions crush public jobs, compound electricity woes in Gaza
Details

Written by

Shlomi Eldar

Category: Gaza
Jews for Justice for Palestinians, June 29, 2017

Dr Huyehia: "The depressing thing is that the parents themselves have given up; they have lost all hope to save their children. It's terrible." Photo shows a young girl who has been diagnosed with cancer and her mother at al-Rantisi children's hospital in Gaza City, Gaza, April 6, 2017. Photo by Mohammed Abed/AFP/Getty Images
Gaza's children suffer as Hamas, PA continue conflict
Five Israeli doctors discuss their recent visit to Gaza, where disease is rampant, medication is disappearing and medical patients have given up hope.
trans. Sandy Bloom, Al Monitor
June 29, 2017
Dr. Ra'ad Haj Yehia, a member of the Physicians for Human Rights-Israel (PHRI) organization, returned on June 26 from the Gaza Strip.
Details

Written by

Ma'an

Category: Gaza
Ma'an News Agency, June 14, 2017

(File)
BETHLEHEM (Ma'an) -- In the wake of a decision by Israel to approve a request by the Palestinian Authority (PA) to drastically reduce electricity supplies to the Gaza Strip, an Israeli human rights organization has raised the alarm over what it described as the worst medication crisis facing the besieged coastal enclave in years, with the main victims of the crisis being cystic fibrosis patients, cancer patients, and infants with developmental deficits.
Read more: Gaza facing 'worst medication crisis in years,' rights group says
Details

Written by

Sarah Algherbawi

Category: Gaza
The Electronic Intifada, 20 June 2017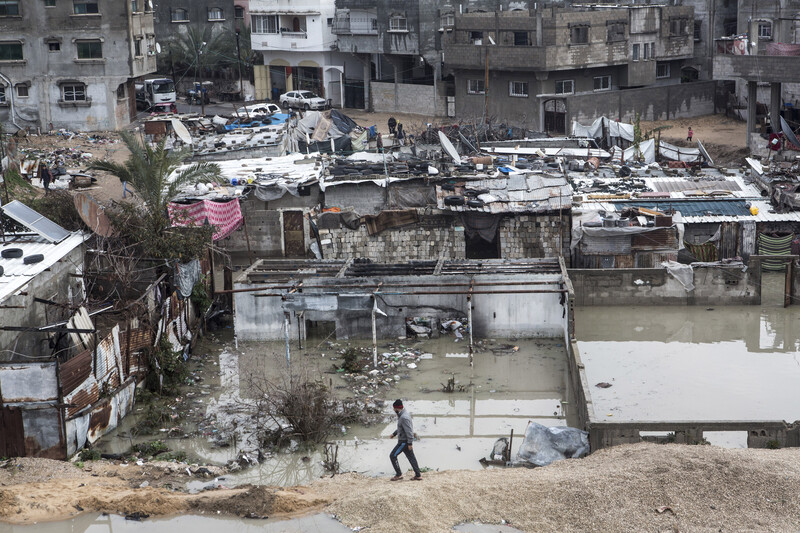 Hiba al-Ashi has to keep the windows of her apartment closed. It is the only way to avoid the foul odors from the polluted sea.