Details

Written by

Barak Ravid and Amos Harel

Category: Gaza
Haaretz, Jun. 12, 2017
During the meeting, Energy Minister Yuval Steinitz criticized Mordechai, saying that he was "fulfilling the commands" of Abbas. Mordechai responded angrily.

Read more: Israeli cabinet decides to reduce Gaza electricity supply at Palestinian president's request
Details

Written by

Hamza Abu Eltarabesh

Category: Gaza
The Electronic Intifada, 22 May 2017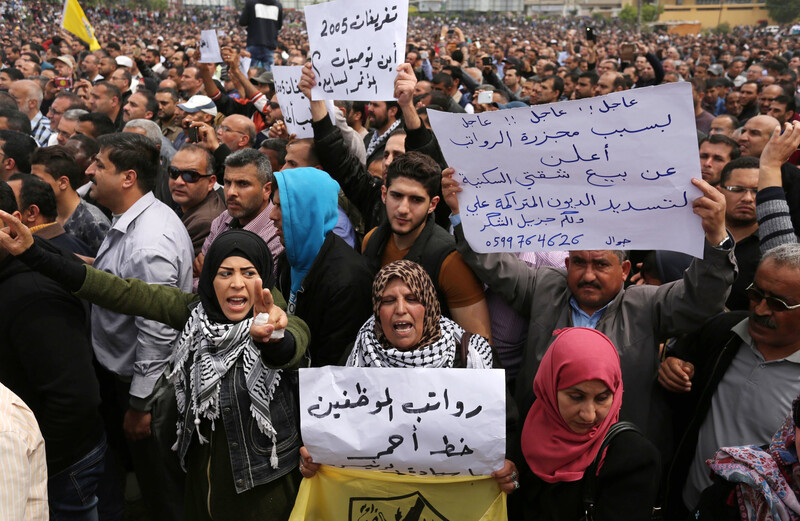 Details

Written by

Amos Harel

Category: Gaza
Haaretz, May 15, 2017
In recent weeks, Palestinian Authority President Mahmoud Abbas has been gradually ramping up the pressure on the Hamas government in the Gaza Strip. One punitive measure has followed another: ceasing to pay the tax on imported fuel, slashing salaries by one-third for 45,000 civil servants in Gaza who are still paid by the PA, ceasing to pay for Gaza's electricity from Israel.
Read more: A new underground reality is taking shape along the Gaza-Israel border
Details

Written by

Mohammed Azaizeh

Category: Gaza
Haaretz, Jun. 5, 2017
I came to the children's intensive care unit (ICU) and to the hospital in general as part of my work as a researcher for the Gisha human rights organization. In the words of the hospital director, Dr. Mohammed Abu-Salmia, "The situation is catastrophic."

Read more: And then the power was cut in the children's hospital in Gaza
Details

Written by

Rosa Schiano

Category: Gaza
8/3/2017
Il mattone fatto di ceneri sfida l'assedio e rispetta l'ambiente. Rialzarsi dalle macerie si può: nella Striscia ad insegnarlo sono giovani donne
Roma, 8 marzo 20147, Nena News – Tenacia e determinazione sono essenziali per raggiungere certi traguardi: lo sa bene Majd Masharawi, ventiduenne palestinese laureata in ingegneria civile presso l'Università Islamica di Gaza, decisa a dare un contributo alla ricostruzione di Gaza e ideatrice di un'alternativa al cemento che continua a scarseggiare nella Striscia sotto assedio.
Read more: Green Cake al posto del cemento, l'ingegno femminile di Gaza