Details

Written by

Amira Hass

Category: Gaza
Haaretz, Mar. 8, 2017
In negotiations with potential clients, instead of discussing the company's quality of work they discuss the client's ability to guarantee exit permits for employees. The likelihood that these will be denied makes the company turn down many job offers.
Details

Written by

Marilyn Garson

Category: Gaza
Haaretz, Mar. 9, 2017
Gaza reeled from the destruction of its trade-smuggling tunnels, and the consequent loss of tens of thousands of jobs. Industries were wiped out. The destruction of the tunnels compounded the hardship of the blockade regime.

Read more: The walls around Gaza disempower everyone but the militants
Details

Written by

Mohammed Arafat*

Category: Gaza
28/2/2017
 – al Araby
A week ago, a father stabbed his three children, nine, twelve and nineteen years respectively, before setting himself on fire. Talal Abu Dbaa, who died four days later in extensive care at the hospital, suffered from mental disorder according to authorities. He is among the 30% of Gazans who are suffering from some form of trauma due to poverty and siege.
Details

Written by

Sarah Algherbawi

Category: Gaza
The Electronic Intifada, 8 February 2017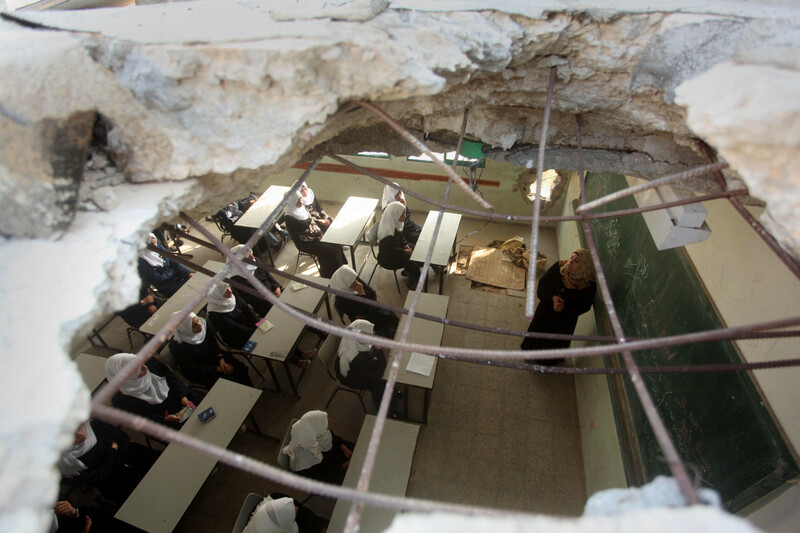 Wala, 16, always finds a seat away from the windows.
Details

Written by

Associazione Randa e Dynamoscopio

Category: Gaza
Formazione, comunicazione, costruzione di rampe e skateboarding, writing. Questi i progetti realizzati dalla carovana dell'Associazione Randa e Dynamoscopio nell'enclave palestinese in occasione della seconda edizione del festival tra sport, arte e cultura
Gaza, 12 gennaio 2016, Nena News - "Seconda curva del tunnel di acciaio a destra, questo è il cammino". Gaza è l'isola che non c'è, ma al contrario.