The Electronic Intifada, 19 May 2021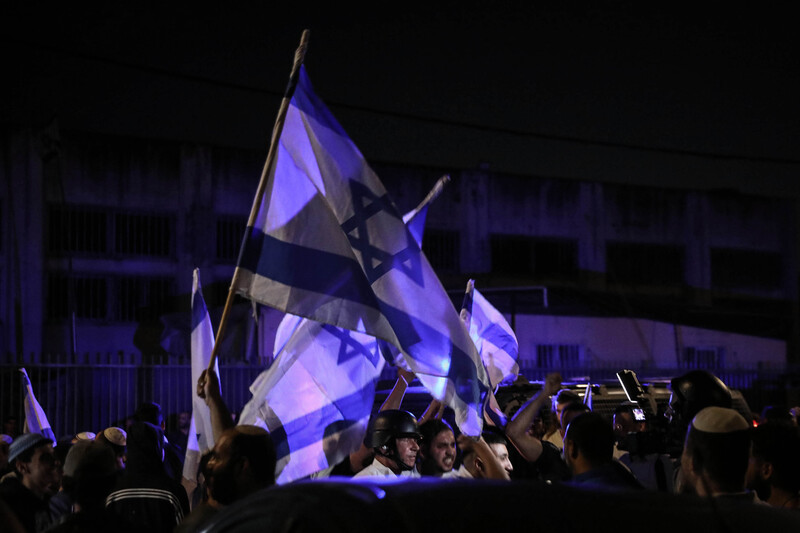 Israeli Jewish extremists wave Israeli flags amid a night-time curfew in the central city of Lydd.
Oren Ziv Picture-Alliance/DPA
Israeli Jewish extremists used instant messaging services to organize armed militias to attack Palestinian citizens of Israel.
Voice messages, texts and other communications indicate they coordinated attacks in cities where Palestinians live in close proximity to Jews – including Haifa, Bat Yam and Tiberias in the north, and Ramla and Lydd – Lod in Hebrew – in the center, to Beersheba in southern Israel.
Settlers from Jewish-only colonies in the occupied West Bank also joined the coordinated attacks, with the apparent knowledge and collusion of Israeli officials.
from https://electronicintifada.net/content/today-we-are-nazis-says-member-israeli-jewish-extremist-group/33081