The Guardian, 3 September 2015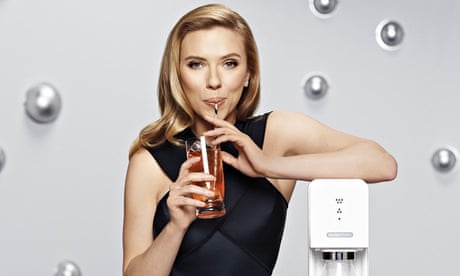 The chief executive of SodaStream has accused his company's critics of antisemitism and hurting the interests of the Palestinian workers they claim to protect as it shuts down its factory in the West Bank and moves to Israel's Negev Desert.

SodaStream, which sells home fizzy drink machines, has been targeted by international protests. Citing financial reasons, SodaStream announced in 2014 that it was closing the West Bank factory. The Boycott, Divestment and Sanction (BDS) movement said its pressure was behind the decision.

Standing in the new factory in Israel's Negev Desert that will replace the West Bank facility when it closes in two weeks, Daniel Birnbaum said the boycott movement has only had a "marginal" effect on his business. He accused it of spreading lies and said Palestinian employees were given pay and benefits far higher than anything else they could find in the West Bank.

"It's propaganda. It's politics. It's hate. It's antisemitism. It's all the bad stuff we don't want to be part of," Birnbaum said.

The West Bank factory is within an illegal settlement in the Israeli-occupied territory. SodaStream said it employed up to 600 Palestinians there, and had sought to transfer their jobs to the Israeli plant.