Details

Written by

B'Tselem. Kareem Issa Jubran, Field Research Director

Category: Opposizione israeliana
6 Jan 2021
Two month ago, I visited the community of Khirbet Humsah in the Jordan Valley after Israel demolished it. The place looked like a tsunami had hit it. The remains of tin shacks, livestock pens, clothes, bedding, outhouses and kitchen utensils lay scattered. Exhausted, desperate, angry people were trying to salvage bits of tin and fabric to improvise shelters for their young children in the cold.
Details

Written by

Bram Wispelwey and Amaya Al-Orzza

Category: Gaza
London Review of Books, 18 April 2020
With some of the highest population densities in the world, social distancing in refugee camps is nearly impossible.
Details

Written by

Giorgio Forti

Category: Europa, USA etc....
adesso Pacifici
si allea con i "fascisti per Israele"! E Libero, la RAI-TV, i fascisti difendono Israele da...giusto, da chi? Alcuni, in Italia soprattutto, si sforzano anche di fare gli antisemiti da "sinistra"! In Germania ce ne sono alcuni di veri di destra, e sono pericolosi perchè sparano, soprattutti su immigrati. Il governo però li combatte sul serio: anche perchè la coda di paglia del Nazismo tormenta ancora i Tedeschi, e i risarcimenti che hanno pagato dal 1950 ad oggi ad Israele, e continuano a pagare, sono imponenti. Anche a Francia e Gran Bretagna sono stati pagati ragguardevoli risarcimenti per danni di guerra.
Details

Written by

ECCP

Category: Europa, USA etc....
4 April 2019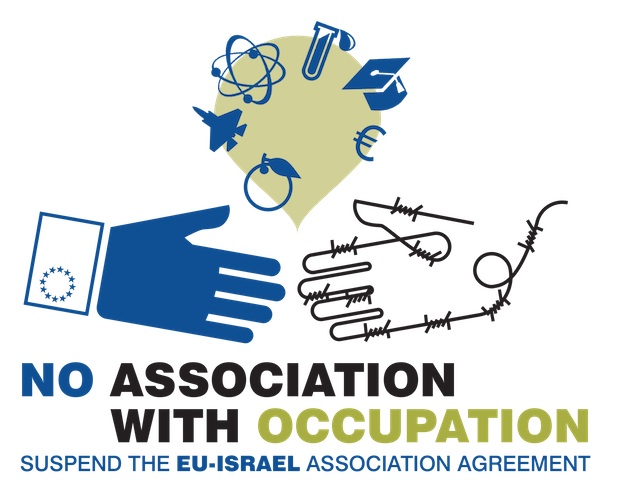 Members of the European Parliament from various political parties sent a letter to High Representative of the EU for Foreign Affairs and Security Policy, Federica Mogherini, calling for the revision of EU-Israel Association Agreement.
Read more: In response to Israel's killings in Gaza, Members of the European Parliament call on the EU to...
Subcategories