Details

Written by

Michele Giorgio

Category: Politiche israeliane
January 11, 2018
Lo promettono i ministri israeliani al movimento dei coloni dopo la morte di Shevack ucciso due giorni fa in Cisgiordania dai colpi sparati da un'auto palestinese in corsa
Gerusalemme, 11 gennaio 2018, Nena News – Sono sfociati ieri in un raduno politico i riti funebri per il rabbino-colono Raziel Shevack, dell'avamposto coloniale di Havat Gilad, illegale anche per la legge israeliana oltre che per quella internazionale, ucciso martedì sera da colpi sparati da un'autoveicolo palestinese in corsa.
Read more: Più case negli insediamenti è la "vendetta" per l'uccisione di Raziel Shevack
Details

Written by

Chiara Cruciati

Category: Europa, USA etc....
January 17, 2018
Salim Vally, professore sudafricano e leader del Palestine Solidarity Committee: «Il sistema israeliano è più sofisticato: si applica in forme diverse alle diverse 'sacche' di palestinesi. E a differenza degli Afrikaners non è così dipendente dalla manodopera araba»
     il Manifesto
Roma, 17 gennaio 2018, Nena News – Da anni attivisti, esperti e ricercatori studiano i parallelismi tra il Sudafrica del dominio Afrikaners e il regime che Israele ha imposto sulla popolazione palestinese. Alla base sta il concetto di apartheid che, seppur con ovvie differenze storiche, è applicato ai due sistemi e che è definito dal diritto internazionale come «regime istituzionalizzato di oppressione sistematica e di dominio di un gruppo razziale su qualsiasi altro gruppo razziale».
Read more: INTERVISTA. «Nei bantustan in Sudafrica un'unica apartheid, in Palestina tante»
Details

Written by

Gilbert Achcar

Category: Europa, USA etc....
Jadalyya, Nov 3, 2017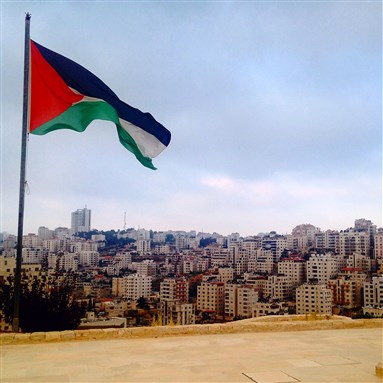 the Zionist project elaborated by Herzl was at its core a design elaborated by an assimilated secular Austrian Jew, aiming at getting rid of poor religious Jews coming from Eastern Europe whose migration to the West had disturbed the existence of their West European co-religionaries. Herzl acknowledged this with striking bluntness in the introduction of his book [....]

Read more: The Zionist Project's Duality: Escaping Racist Oppression and Reproducing It in Colonial Context
Details

Written by

NENA-NEWS

Category: Politiche israeliane
January 18, 2018
Ahmed Jarrar, colpito in un edificio di Jenin, secondo Israele sarebbe il responsabile dell'agguato in cui lo scorso 9 gennaio è rimasto ucciso un colono. Suo padre, Nasr Jarrar, ucciso nel 2002, era un comandante militare di Hamas

Gerusalemme, 18 gennaio 2018, Nena News – Si chiama Ahmed Jarrar, 22 anni, il palestinese ucciso la scorsa notte in un raid di unità speciale dell'esercito israeliano a Jenin, nel nord della Cisgiordania occupata. Secondo i media israeliani Jarrar, sorpreso assieme ad altri giovani palestinesi in un edificio, sarebbe il responsabile dell'agguato nei pressi di Nablus in cui lo scorso 9 gennaio è rimasto ucciso un colono israeliano, Raziel Shevack.
Read more: Ucciso palestinese presunto autore attentato a colono israeliano
Details

Written by

Kaamil Ahmed

Category: Politiche palestinesi
Middle East Eye, 18 January 2018
Activists are often arrested for what they write on Facebook, or even posts they are tagged in
A fifth of Palestinians, including those with Israeli citizenship, have been arrested or investigated by either Israeli or Palestinian authorities for sharing their opinions online, according to results of a poll published by 7amleh in 2017.

Read more: Palestinian activists crushed online by the PA, Israel and Hamas
Subcategories