Détails

Écrit par

.

Catégorie : Een Andere Joodse Stem
30 October 2018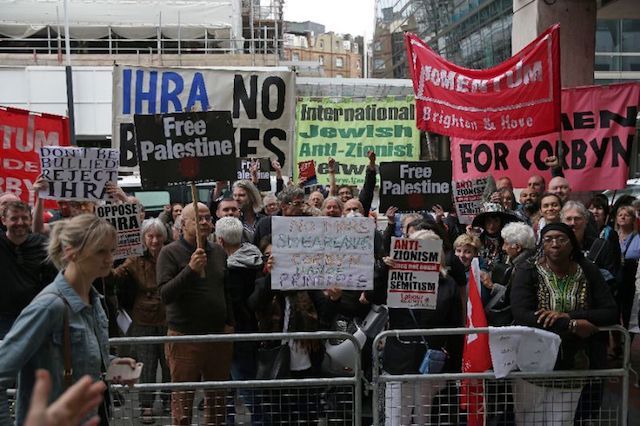 As Jewish European organizations committed to the elimination of anti-Semitism, xenophobia, Islamophobia and all other forms of racism, we would like to voice our deepest concern regarding the organization of a conference in Brussels (6-7 November 2018), backed by the Israeli government, aiming to label legitimate criticism and protest against Israeli governmental policies as anti-Semitism. We ask the European institutions, including the European Commission, the Fundamental Rights Agency (FRA), and members of the European Parliament, and to shun attempts by the Israeli government to use false allegation of anti-Semitism to limit and criminalize work by civil society organizations, including those of diverse Jewish communities of Europe, to pursue peace and justice in Israel/Palestine.
Lire la suite : Public statement by Jewish European organizations on the definition and elimination of anti-Semitism
Détails

Écrit par

Een Andere Joodse Stern

Catégorie : Een Andere Joodse Stem
01.08.2015
The members of Een Andere Joodse Stem wish to express their pain and anger on the murderous attack that took place tonight in the West Bank. We were appalled to learn that the terrorists who killed the Palestinian infant, Ali Saed Dawabshe, and injured his entire family, have used Jewish symbols when conducting an act that is neither Jewish nor human.