Détails

Écrit par

EJJP

Catégorie : EJJP

European Jews for a Just Peace (EJJP) is a federation of 12 European Jewish peace groups campaigning in 9 countries throughout Europe against the occupation of the Palestinian Territories by Israel, and against all forms of racism, antisemitism and Islamophobia domestically. EJJP further engages in debates within Jewish communities across Europe on the Israeli Palestinian conflict, and advocates extensively on the European level on issues of Palestinian rights, the Israeli occupation, and on the distinction between freedom of speech on Israel and antisemitism. EJJP was founded in 2002 out of concern for Israelis, Palestinians, and the Jewish communities in Europe.
Détails

Écrit par

Peter Beinart

Catégorie : Dissidenza ebraica
The New York Times, May 12, 2021
the Israeli government and its American Jewish allies insist that Palestinian refugees abandon hope of returning to their homeland.

Lire la suite : Palestinian Refugees Deserve to Return Home. Jews Should Understand.
Détails

Écrit par

La Coordination nationale de l'UJFP

Catégorie : UJFP
11 Dec 2020
Depuis 2016, l'UJFP a lancé de nombreux appels à la solidarité pour les paysans de Khuza'a dans le Sud-Est de la Bande de Gaza.
Détails

Écrit par

.

Catégorie : Gruppi ebraici
il Manifesto, 15 maggio 2021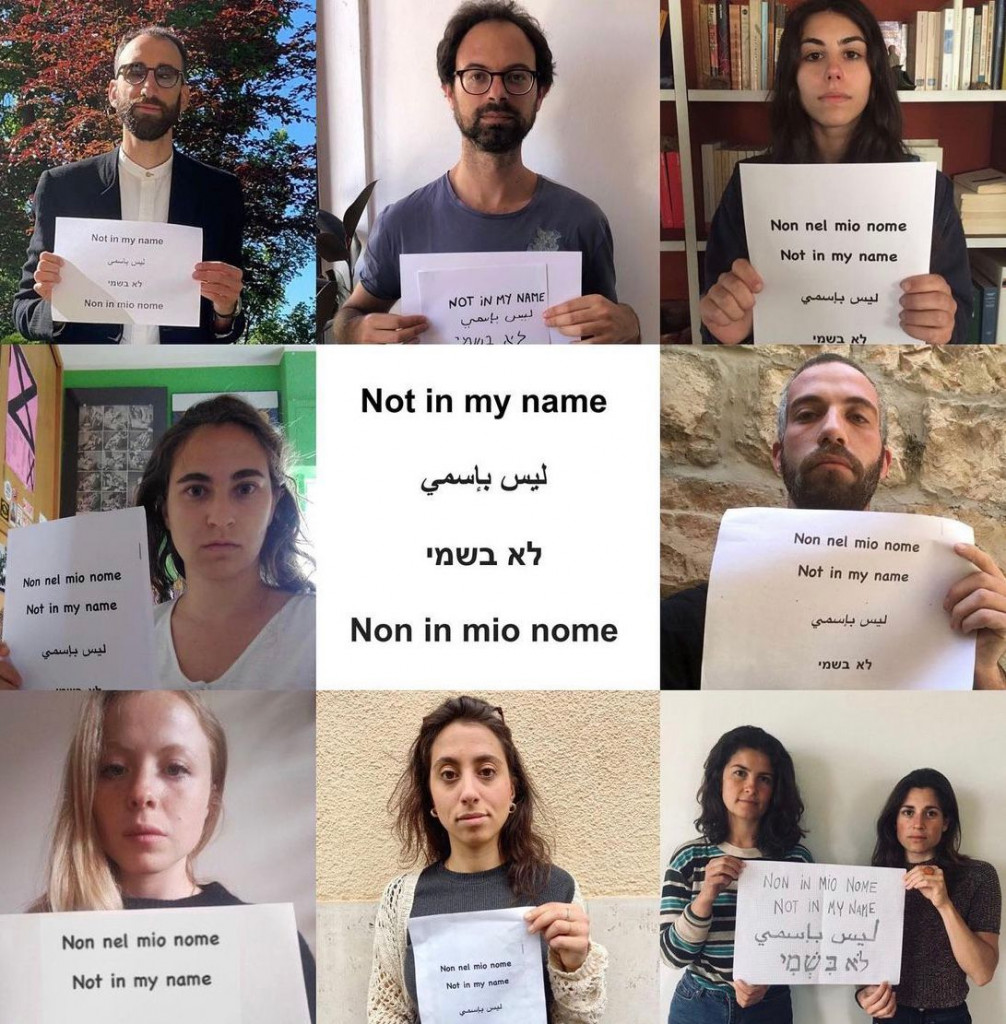 La situazione attuale rappresenta l'apice di un sistema di disuguaglianze e ingiustizie che va avanti da troppi anni: l'occupazione israeliana dei Territori Palestinesi e l'embargo contro Gaza incarnano l'intollerabile violenza strutturale che il popolo palestinese subisce quotidianamente.
Lire la suite : "Not in our names", la lettera dei giovani ebrei italiani
Détails

Écrit par

Richard H. Schwartz

Catégorie : Dissidenza ebraica
Tikkun, September 21, 2020
the Pentagon and other military groups believe that climate change will increase the potential for instability, terrorism and war by reducing access to food and clean water and by causing tens of millions of desperate refugees to flee from droughts, wildfire, floods, storms, and other effects of climate change.

Lire la suite : Applying Jewish Values to Help Heal Our Imperiled Planet
Sous-catégories