Détails

Écrit par

NENA-NEWS

Catégorie : Opposizione israeliana
4/10/2017
Il caso della comunità beduina è lo specchio delle politiche di trasferimento forzato nel deserto del Naqab. Dove ora ai villaggi mai riconosciuti si aggiunge la revoca della cittadinanza israeliana
Roma, 4 ottobre 2017, Nena News – Probabilmente è un record: ieri il villaggio beduino palestinese di Al Araqib, nel deserto del Naqab, sud dello Stato di Israele, è stato demolito per la 119esima volta in sette anni. La prima distruzione da parte dei bulldozer israeliani risale al luglio 2010: da allora si sono susseguite con frequenza regolare e senza sosta.
Lire la suite : ISRAELE. Il villaggio di Al Araqib demolito per la 119° volta
Détails

Écrit par

Bianca Senatore

Catégorie : Opposizione israeliana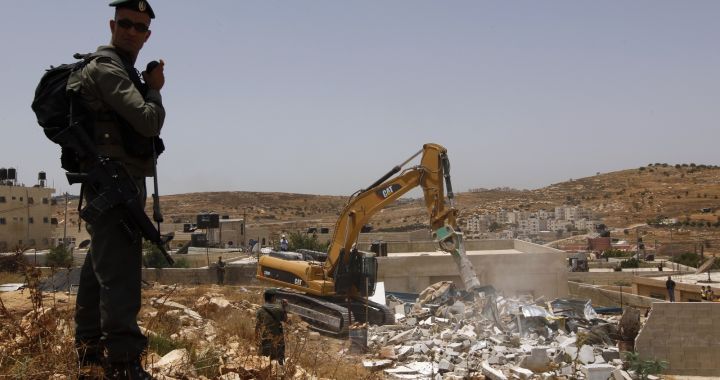 l'opinione di Jeff Halper
giovedì 12 ottobre 2017
"L'occupazione non ci piace, ma non la fermiamo. Come fa Israele a gestire una cosa del genere: un'occupazione di 50 anni, violenze, decisioni dell'ONU, diritti umani, leggi internazionali? Perché l'Italia, l'Europa e la comunità internazionale acconsentono? Che contributo dà Israele alla comunità internazionale che spinge tutti ad acconsentire all'occupazione?". È con queste domande che si apre l'ultimo libro dell'antropologo e attivista Jeff Halper intitolato La guerra contro il popolo. Israele, i palestinesi e la pacificazione globale (Edizioni Epoké). Di fatto, il testo è un'analisi delle tecniche più subliminali che Israele usa per soggiogare non solo i palestinesi ma anche tutti gli altri, innescando nella testa la paura del nemico in casa. E Jeff Halper tutto questo lo vive da vicino, perché da anni è impegnato a combattere per la causa palestinese.
Détails

Écrit par

Gideon Levy

Catégorie : Opposizione israeliana
Haaretz, Oct 26, 2017
Imagine a natural disaster in Israel, after which city officials demand that victims sign a form swearing never to boycott Iceland before they can receive aid. In their distress, people who never dreamed of boycotting Iceland will sign anything. Now you have them hating that Nordic island nation.
Lire la suite : Hopelessly Criminalizing BDS Only Augments Its Impact
Détails

Écrit par

Salman Masalha

Catégorie : Opposizione israeliana
Haaretz, Nov 1, 2017
The Israeli right, in all its forms, wants exclusively Jewish control over all of the Land of Israel. To the Palestinians who live in this space, it promises residency – temporary, of course, on condition that they keep their heads down, accept their designated status and behave accordingly.
Détails

Écrit par

Gideon Levy

Catégorie : Opposizione israeliana
Haaretz, Oct 28, 2017
Imagine a power promising to turn Israel into the national home of the Israeli Arabs and calling for the Jewish majority to suffice with "civil and religious rights." That's what happened then, but in an even more discriminatory way: The Jews were an even smaller minority (less than a tenth) than Israeli Arabs are today.