Détails

Écrit par

Giorgio Forti

Catégorie : Europa, USA etc....
adesso Pacifici
si allea con i "fascisti per Israele"! E Libero, la RAI-TV, i fascisti difendono Israele da...giusto, da chi? Alcuni, in Italia soprattutto, si sforzano anche di fare gli antisemiti da "sinistra"! In Germania ce ne sono alcuni di veri di destra, e sono pericolosi perchè sparano, soprattutti su immigrati. Il governo però li combatte sul serio: anche perchè la coda di paglia del Nazismo tormenta ancora i Tedeschi, e i risarcimenti che hanno pagato dal 1950 ad oggi ad Israele, e continuano a pagare, sono imponenti. Anche a Francia e Gran Bretagna sono stati pagati ragguardevoli risarcimenti per danni di guerra.
Détails

Écrit par

ECCP

Catégorie : Europa, USA etc....
4 April 2019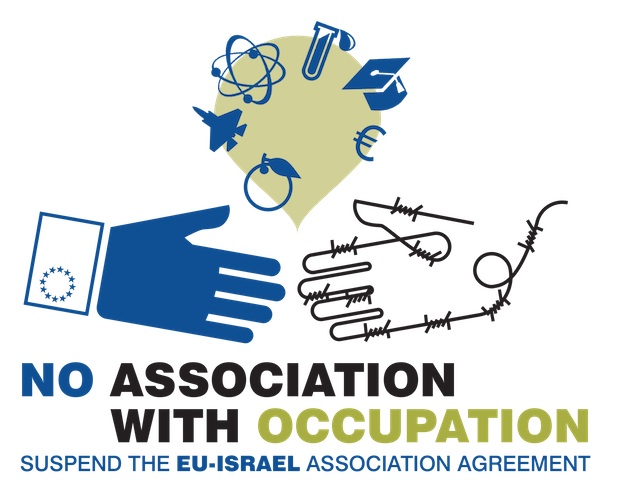 Members of the European Parliament from various political parties sent a letter to High Representative of the EU for Foreign Affairs and Security Policy, Federica Mogherini, calling for the revision of EU-Israel Association Agreement.
Lire la suite : In response to Israel's killings in Gaza, Members of the European Parliament call on the EU to...
Détails

Écrit par

Michelle Goldberg

Catégorie : Europa, USA etc....
The New York Times, Dec. 7, 2018
The centrality of Israel to American Jewish identity has at times put liberal American Jews in an awkward position, defending multiethnic pluralism here, where they're in the minority, while treating it as unspeakable in Israel, where Jews are the majority [....]

Lire la suite : Anti-Zionism Isn't the Same as Anti-Semitism
Détails

Écrit par

Judy Maltz

Catégorie : Europa, USA etc....
Haaretz, Dec 6, 2018
Asked what prompted him to set up this new fundraising organization, Katsof – who lives in the West Bank settlement of Shiloh – responds: "The more evangelicals I met over the years, the more I realized how thirsty they were to connect to the settlements. When they land in Tel Aviv, they often tell me that it isn't how they imagined Israel. But when they come out here to the settlements, they say this is exactly how they imagined it.

Lire la suite : Inside the evangelical money flowing into the West Bank
Détails

Écrit par

Carlo Tagliacozzo

Catégorie : Italia
Alla mozione votata dal Consiglio Comunale di Torino di condanna di Israele per il massacro di Gaza, c'è stata una violenta risposta delle comunità ebraiche torinesi e nazionali e la richiesta da parte di quest'ultime di un incontro con la sindaca Appendino il tutto sostenuto in modo fazioso dal quotidiano "La Stampa" senza citare minimamente le argomentazioni e i dati contenuti nella mozione. La società civile torinese ha reagito mandando una lettera di appoggio alla mozione alla sindaca che qui sotto riportiamo. Finalmente una buona inizativa .
Lire la suite : lettera della società civile torinese alla sindaca Appendino
Sous-catégories