Dettagli

Scritto da

David Gordis

Categoria: Dissidenza ebraica
Portside, February 22, 2016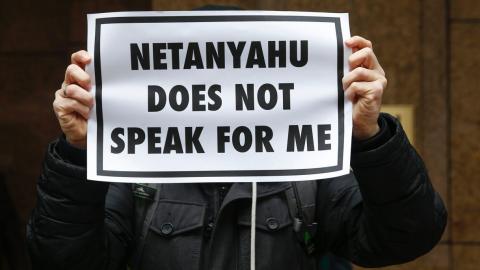 Right wing control in Israel is stronger and more entrenched than ever. The establishment leadership in the American Jewish community is silent in the face of this dismal situation, and there are no recognizable trends that can move Israel out of this quagmire [....] A noble experiment, but a failure.

Leggi tutto: Major American Jewish Leader Changes His Mind About Israel
Dettagli

Scritto da

Jennifer Gorovitz

Categoria: Dissidenza ebraica
Haaretz, Feb. 15, 2017
There's nothing exciting about being stopped at the border entering Israel. There's no dramatic speech, no hopping over barriers like the little boy in "Love, Actually" did.
Leggi tutto: American Jews are new target of Israel's unprecedented escalation against civil society
Dettagli

Scritto da

Allan C. Brownfeld

Categoria: Dissidenza ebraica
CDN, Dec 3 2015
The assassin was not a lone psychotic gunman. Instead he was a young man nurtured within Israel's far-right religious institutions. After the murder, he was hailed as a hero by many, not only in Israel, but among kindred spirits in the United States.

Leggi tutto: Israel's religious extremism twenty years after the assassination of Yitzhak Rabin
Dettagli

Scritto da

Ray Filar

Categoria: Dissidenza ebraica
Jews for Justice for Palestinians, June 30th, 2016
openDemocracy
April 29, 2016. Originally published August 2014.

Anti-Zionist Jews, members of Jewdas, join the march, summer 2014. Photo by Ray Filar.
As a child I learned that "the Israel/Palestine conflict" is highly complex, with a long history of wrongs on both sides.