Dettagli

Scritto da

Michael Lesher

Categoria: Jewish Voice for Peace
The Electronic Intifada, 22 September 2016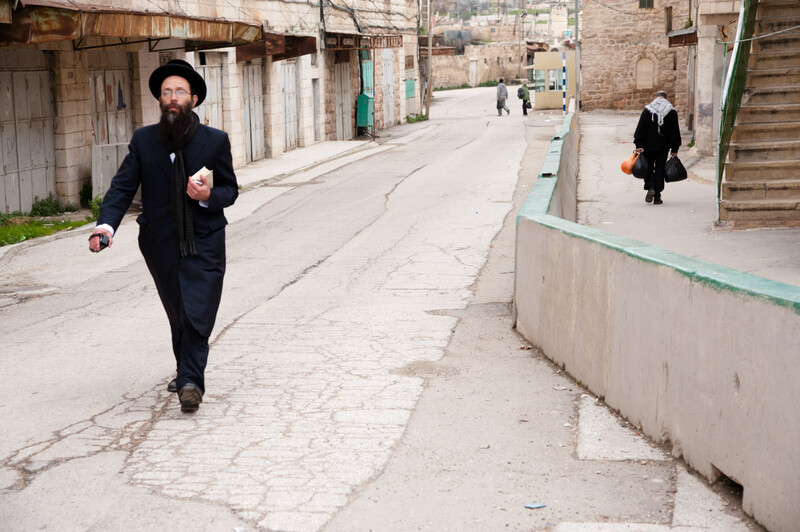 A Palestinian and an Israeli settler walk on opposite sides of a concrete barrier in the occupied West Bank city of Hebron, February 2012.
Ryan Rodrick Beiler ActiveStills
when was the last time anyone heard a complaint from any of the major Orthodox rabbis in Israel — or anywhere else, for that matter — about the Israeli government's systematic theft of other people's property?
Dettagli

Scritto da

Michael Lesher

Categoria: Jewish Voice for Peace
The Electronic Intifada, 7 March 2016
Men pray at the Western Wall in the Old City of Jerusalem, September 2009.
Muammar Awad APA images
The Western Wall is, after all, located in East Jerusalem.
Dettagli

Scritto da

Marina Hansen

Categoria: Jewish Voice for Peace
Mondoweiss, July 8, 2016
Marina Hansen: "My friend and I amuse ourselves while waiting to be interrogated by playing with the babies of Palestinian families who were also waiting to be questioned. Behind her is the line to cross Israeli passport control from Jordan into Israel where we were both rejected and told to sit in the waiting area."
The walls are covered with Israeli flags and multiple computer screens around the room showing an article I co-wrote for the Columbia Spectator, the Facebook pages for Columbia's JVP and SJP chapters, and my profile on Canary Mission
Dettagli

Scritto da

Stephanie Fox

Categoria: Jewish Voice for Peace
13 Jul 2016
Dear Giorgio,
Dareen Tatour is a Palestinian poet and citizen of Israel who was arrested nine months ago in the middle of the night. Her crime? Writing a poem and posting it on Youtube.
Dettagli

Scritto da

Tallie Ben-Daniel

Categoria: Jewish Voice for Peace
01 Jun 2016
Posting your opinion on facebook shouldn't land you in jail. Free Imad Barghouthi.
Sei qui:  

Commento sul rapporto 'Antisemitismo 2016' del CDEC